Community of scholars
A Community of Scholars is "a group of professionals, with a passion for successful scholarship, who collaborate in knowledge co-creation and dissemination" 1 (p.1).
1. Ramani S, McKimm J, Findyartini A, et al. Twelve tips for developing a global community of scholars in health professions education. Med Teach 2020:1-6. doi: 10.1080/0142159X.2020.1839034
The Centre for Interdisciplinary Trauma Research Community of Scholars was established to support scholars in trauma-related research. We welcome those keen to connect to a supportive academic network that enables critical discussion of the challenges and successes of the research journey in this space. Our community is inclusive of post-graduate students, students supervised by CITR academics and those teaching or conducting research around trauma. The Community of Scholars takes a broad view of trauma, encompassing a wide range of understandings. We support our members in publishing research, academic writing, funding ideas and applications, PhD proposals and more. We regularly invite experts to share their knowledge at our monthly meetings. A key part of the Scholar meeting is the 'check-in' round where each person provides an update on where they are at, what they are working on, any challenges they have or successes to celebrate.
Our current projects
Improving primary care service delivery for those impacted by violence
Principal Investigator: Jane Koziol-McLain
Project Lead: Claire Gear
Funding: Health Research Council of New Zealand Health Delivery Project
Website: www.atawhaitia.co.nz
This study seeks to make it easier for primary care professionals to respond to those experiencing or using violence. We work with primary care professionals to develop system pathways and tools to draw on across different scenarios and settings.
Integrated system responses for families impacted by violence: A pipe dream?
Principal Investigator: Claire Gear
Research Officer: Chien Ting
Funding: Health Research Council of New Zealand Health Delivery Activation Grant
This study conducts a literature scoping review to problematise an integrated approach to family violence service delivery. We explore literature to identify the elements of an integrated approach and system relationships that promote or challenge health service delivery.
Dr Claire Gear is a Research Fellow and the Family Violence Research Lead within the Centre for Interdisciplinary Trauma Research at AUT University. Based in Tauranga, she currently leads two Health Research Council of New Zealand funded studies to critique and strengthen responses to violence within families or whānau.
Claire has been involved in health care and family violence research in Aotearoa over the last 13 years, working across community and academic sectors. Her research focuses on primary care settings, partnering with health professionals to make it easier to respond to those experiencing, or using, violence. With a PhD in complexity theory, she is developing innovative research methodologies that align with the complexity of the problem under study. Her research demonstrates a strong commitment to Te Tiriti o Waitangi and Māori health equity, as advised by ongoing reciprocal research partnerships with Māori.
Claire presents and publishes in academic, health and policy forums internationally. She is a proud advocate and Collective Board Member of Tauranga Women's Refuge.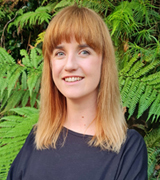 Contact: claire.gear@aut.ac.nz
Audrey Kusasira-Sutton
Chris Han
Ayesha Scott
Chien Ju Ting
Rebecca Jarden
Dr Zoe Tipa
Chris Cowley
Bonny Mathe Helms
Shona Miriam McLeod
Tina He Yumei
Professor Jackie Feather
Professor Jane Koziol-McLain
Te Wai Barbarich-Unasa
Faith Musiyamhanje
Olivia Taylor
Kay Syminton
Professor Zac Morse
Dr Bronwyn Tunnage
Our research
We support and conduct trauma research that contributes to the health and wellbeing of people living in Aotearoa New Zealand, as well as contributes to the international understanding of trauma and health.